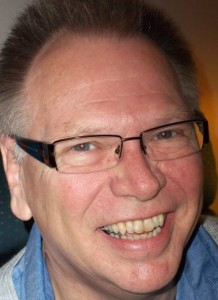 Larry R. Schreiter has over thirty-five years' experience advising clients about the law. He's been called the "user-friendly lawyer." Larry strives to "make the complex simple" for clients with matters in the areas of real estate, business, and estate planning.
First admitted to practice in Washington in 1978, his academic degrees include a B.A. from the University of Pennsylvania and a J.D. from Indiana University. Following his graduation with Honors, he taught on the law faculty while awaiting the results of the Washington state bar exam.
Larry was next appointed Assistant Attorney General in Olympia, where he had the honor to represent the State of Washington in proceedings at all levels of state and federal courts. Within a few months of his admission to practice, he was arguing his first appellate case before the Supreme Court in Olympia.
With a passion for helping "real people," Larry opened his first private practice in 1981. Recruitment to a highly regarded law firm brought him to King County in 1986. His practice gradually became more devoted to transactional work with businesses, real estate owners and builders, and individuals desiring comprehensive, client-centered estate planning. His expertise led to an appointment as Visiting Assistant Professor at Pacific Lutheran University where he taught Business Law to both undergraduates and MBA students. Since 2012, he's enjoyed teaching courses, as a part-time instructor at Highline College, in Business Law, and Legal Ethics.
Larry welcomes your inquiry about your matter in the areas of real estate, business, and estate planning.